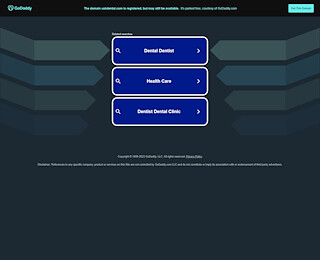 Smile with confidence when you choose dental veneers in Kensington to create a flawless smile. Veneers provide an affordable way for patients to improve the appearance of their smile without permanent implants or more costly procedures. For teeth with severe discoloration, gaps, chips, cracks, or other minor imperfections, veneers deliver remarkable results. We'd love to answer your questions about treatment and help you determine whether veneers will work for you when you meet with our staff from United Smiles of Kensington- the consultation is free, and there's no obligation.
Why Are Veneers So Popular?
Dentists recommend veneers as one of the most cost-effective procedures to improve the appearance of teeth, but their popularity is mainly due to the numerous additional benefits that come with treatment:
Veneers mimic the look of natural teeth
Trusted porcelain material
Exceptional stain resistance
Patients choose their preferred shade
Affordable cosmetic solution
Lasts for decades
Minimally-invasive treatment
No special treatment or maintenance
Two-appointment treatment
Am I a Candidate For Dental Veneers?
Have your smile assessed by a team of dental professionals from United Smiles of Kensington during a free office visit. We'll help you find the most affordable way to improve the appearance of your smile. In many cases, we recommend whitening for staining and discoloration, while in more severe cases of discoloration from prescription medications, or in case of surface flaws, we'll determine your qualifications for veneers. Your painless assessment takes just minutes and costs you nothing to come in and meet with our staff.
Affordable Veneers in Kensington
Why opt for a more expensive dental procedure when veneers cost less and deliver beautiful results? If your teeth exhibit any of the following issues, come in to United Smiles of Kensington for a consult:
Gaps between teeth
Slightly crooked teeth
Chips, cracks, or small breaks in teeth
Severe staining
Missing teeth
Misshapen teeth
Veneer placement is painless, allowing you to rest comfortably throughout your time at United Smiles of Kensington. If you're anxious or fearful about seeing your dentist, ask about sedation options when you call to schedule your visit; your relaxation and comfort are high on our priority list.
New Technology Treatments
We use the latest dental advancements to ensure a stress-free office visit every time you need to see your dentist. There are many reasons to choose us as your family's dental practice- we offer much more than cosmetic treatment. Consider USoK for all of the following:
Family & Preventive services and treatments
Dental implants
Modern dental veneers
Clear orthodontics
Cosmetic fillings and crowns
Mouth guards
Tooth sealants
Botox & dermal fillers
Low-radiation x-rays & imaging
Nitrous oxide sedation
Chair-side consultations
Root canal treatment
Dentures
And more
Beautiful, Lasting Results
When you choose veneers in Kensington, you'll experience greater confidence when smiling, and long-lasting results that fit your budget. Invest in veneers and enjoy your best social life, to date. Stop hiding your teeth and share your smile with all the world.
Veneers Kensington
United Smiles of Kensington
+1 416-944-2178
297 Augusta Avenue, Toronto, ON M5T 2M2
View Larger Map