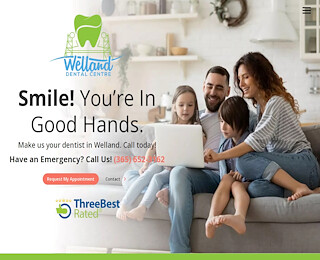 Do You Need Tooth Extraction In Welland?
We can't answer that questions over the computer or the phone. You'll need to visit your dentist for an examination so we can determine if the tooth can be saved or not. If the tooth is badly decayed, you may be an ideal candidate for a root canal instead. Some patients prefer to go with tooth removal, but we will make you aware of the pros and cons so you can make an informed decision that is in the best interests of your overall oral health.
Decay isn't the only reason your tooth may need to be removed. Trauma caused by an accident or overcrowding can also necessitate this common procedure. And in case you're wondering, yes, tooth extractions in Welland and all across North America happen every day. In fact, it's one of the most common procedures to take place.
The Pros Of Tooth Extractions In Welland
Your badly decayed tooth will be gone for good.
No more pain.
Removing an impacted tooth reduces the risk of infection and overcrowding.
The Cons of Tooth Extractions in Welland
Other teeth may shift.
You may need to invest in a dental implant.
You will need to undergo surgery.
Some tooth extractions in Welland are simpler than others. The good news is that at Welland Dental Centre, we have the skills and technology to provide you the most comfortable experience possible. We offer anxiety-free sedation to help you relax.
If you're experiencing persistent pain or bleeding, call us right away for an appointment. If you have a decayed tooth, the last thing you want is for it to spread. We'll examine your smile and take x-rays to determine if tooth extraction is the right course of action.
Tooth Extractions Welland
Welland Dental Centre
9057357571
7 Riverside Dr, Welland, ON L3C 5C6
View Larger Map